I finished my final version of the Zynthian housing! I went for a spring-theme and spraypainted the housing in green and the lid black to give it a little bit of contrast. And since I start to get wired ideas from all the home office, pandemic isolation, video conferences, and whatnot I also added little flowers. Because why not :-)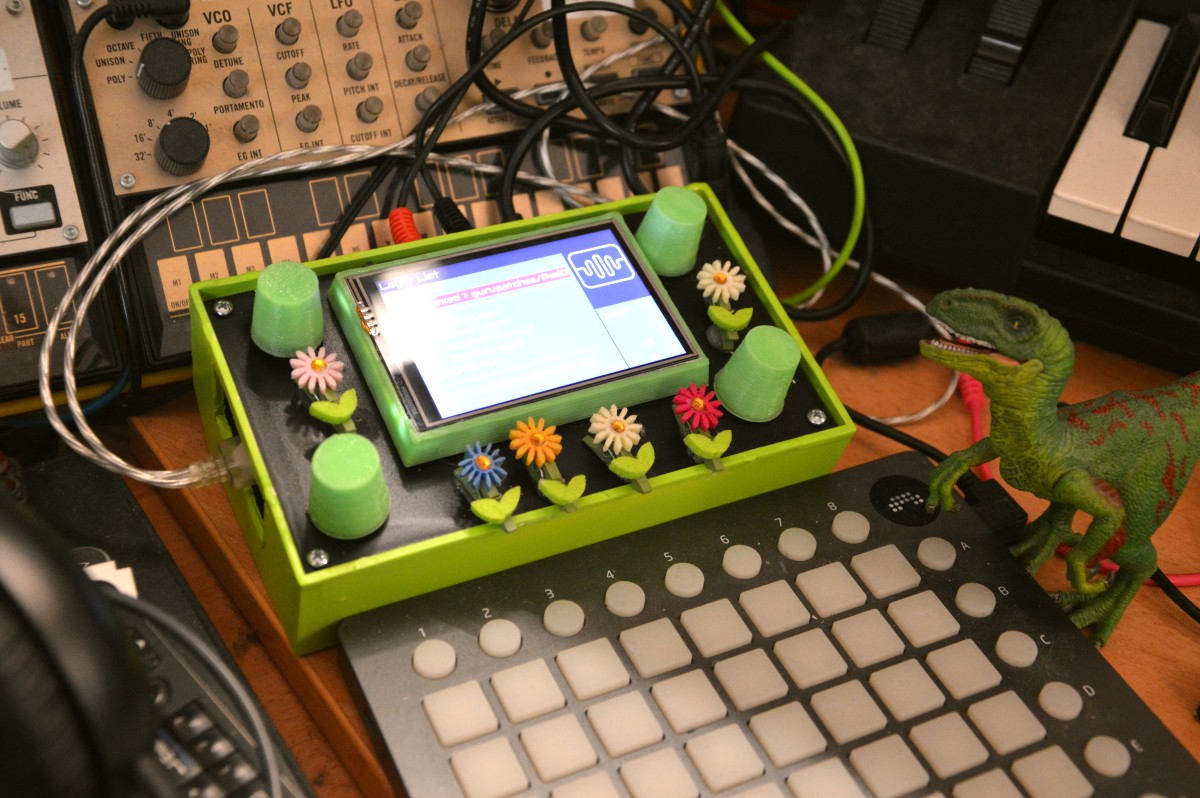 The hardware is done now - onward to the software adventures! I already started playing with the sample packs that are part of the zynthian project and the dexed lv2 synth - but i still have "adding pd and supercollider patches" on my my todo list.
I also plan to record a video and post some sound demos on soundcloud soon.