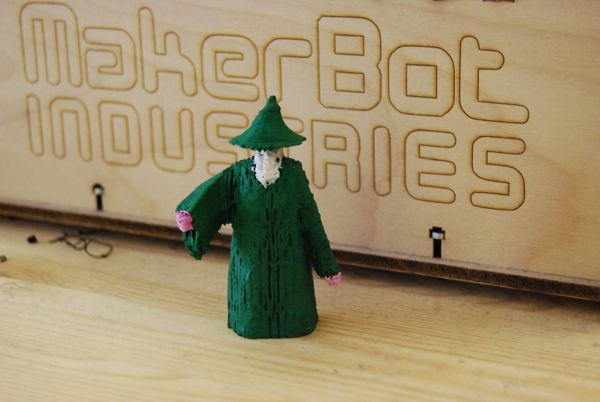 While browsing through thingiverse I noticed a huge number of draggons but a serious lack of wizzards. So I started the new blender 2.5 and moddled one.
The blender 2.5 GUI is a really huge improvement over the 2.4-Versions - absolutely thumbs up for this :-)
you can download the blend file or you can download the stl file if you want to print it yourself.
Then I tried to print something using the support material option of skeinforge for the first time. The support-material can be activated in the "Raft" Section of the skeinforge settings. Make sure you set "Support Inset over Perimeter Extrusion With (ratio)" to some negative value - I used -3 - or else your support material will stick to your model.
read more ...